White Frame Sailcloth Tents
---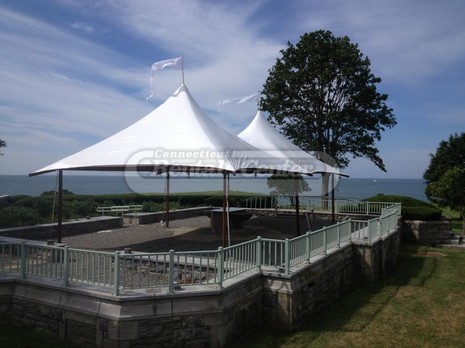 New to the rental industry, this dynamic Sailcloth frame tent adds character and flair to any function. Beautiful wood look framing accentuates the traditional sailcloth look.
Sizes Available:
20x20 Square Ends - Seats 20-25
24x24 Square Ends - Seats 25-40
24x44 Square Ends - Seats 60-75
If you need more information or are looking for other Sailcloth Tents rentals like this, contact Connecticut Rental Center or view our other Sailcloth Tents.