30 x 50 Wadsworth Mansion Tents
---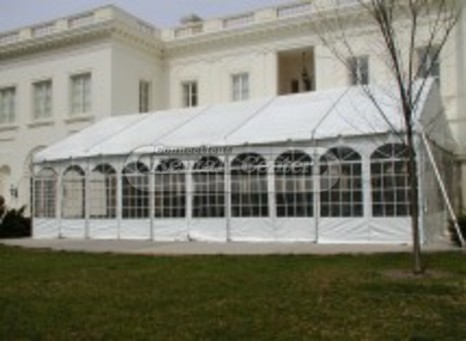 This tent was built specifically for the Wadsworth Mansion in Middletown.
The tent sides are at 11' height so the Mansion doors can open into the tent.
A rain gutter was created specifically for this site to take the heavy rain away from the patio area.
The side poles are spaced to be between the windows on the Mansion.
If you need more information or are looking for other Frame Tents rentals like this, contact Connecticut Rental Center or view our other Frame Tents.