44x83 Sailcloth Pole Tent, Exterior
---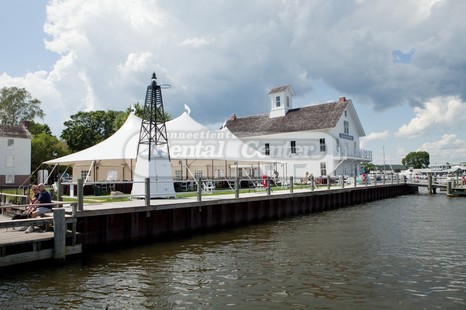 Take a look at this beautiful tent set up on the Connecticut River at the Connecticut River Museum in Essex. It was a picture perfect setting.
Inspired by the sea. Our newest addition to our wedding tents is the sailcloth tent. Beautifully designed with striking features, the sail cloth allows for luminescent night time views and spectacular day time views.
If you need more information or are looking for other Sailcloth Tents rentals like this, contact Connecticut Rental Center or view our other Sailcloth Tents.