6' Farm Table
---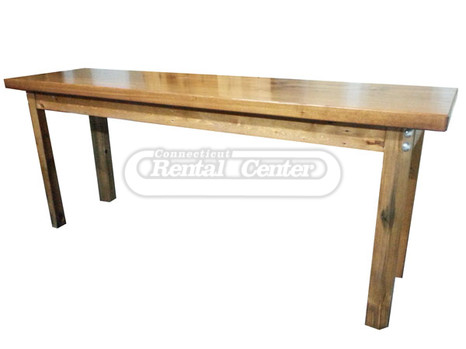 This handcrafted table can be used for a head table with 3 seats, a bar back behind our fabulous wine barrel bar, a gift table, or for seating cards. The options are endless.
Dimensions: 20" Wide X 72" Long
If you need more information or are looking for other Farm Tables rentals like this, contact Connecticut Rental Center or view our other Farm Tables.