Vintage Victorian Beige Antique Settee
---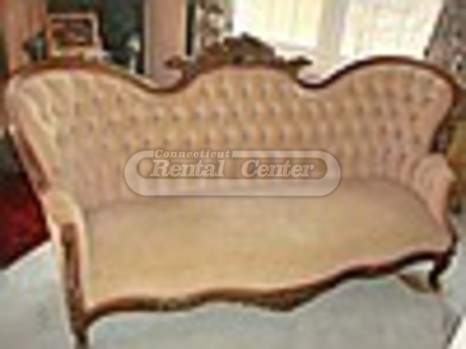 Victorian Carved Settee with Eagles Heads at crest. Reportedly was an Exposition piece from World's Fair, c. 1860's - 1870's. Exceptional carving at crest with eagles heads on both sides of fruit and flower carving, with carving along the front edge and down legs. Very nice settee from the Victorian period.
77.5" Long x 35" Deep x 39" High
If you need more information or are looking for other Vintage Rentals rentals like this, contact Connecticut Rental Center or view our other Vintage Rentals.