Farm Tables
---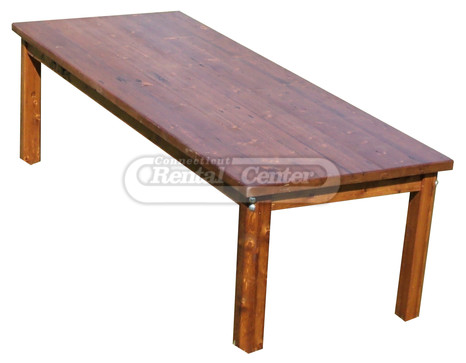 Not the cheap knockoffs that many rental stores carry. Our tables are handcrafted by a local craftsmen using reclaimed wood from an old factory, the tables measure 40" wide by 104" long. These tables are a fantastic rental for weddings and many other special events. They seat 5 people on each side of the table at benches or chairs. Our benches are made of the same wood and are 15" wide by 104" long.
These tables are for delivery only and, if outside, can only go under one of our tents or a permanent structure. These tables can not be left out in inclement weather at any time.
If you need more information or are looking for other Farm Tables rentals like this, contact Connecticut Rental Center or view our other Farm Tables.