White Outdoor Patio Chair
---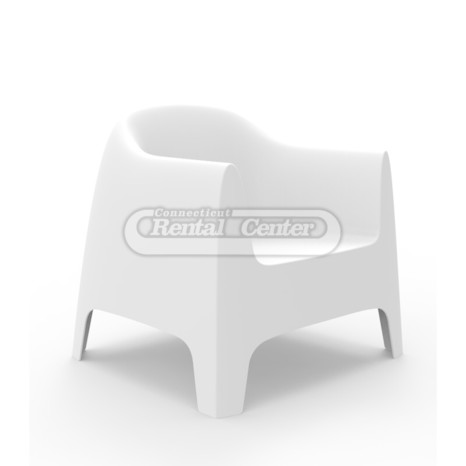 The chair is an excellent choice for any occasion. It is light but offers stability because of its geometric and well-defined design.
We also carry sofas and tables that match.
Overall Dimensions: 31.5" High, 33"Wide, 31.5" D
Seat without cushion: 15.75" High x 20.25" Deep
Weight: 30 pounds
Weight Capacity: 300 pounds
White Cushions availble at $6.00 each
If you need more information or are looking for other Wedding & Shower Accessories rentals like this, contact Connecticut Rental Center or view our other Wedding & Shower Accessories.