4' Portable Bar White
---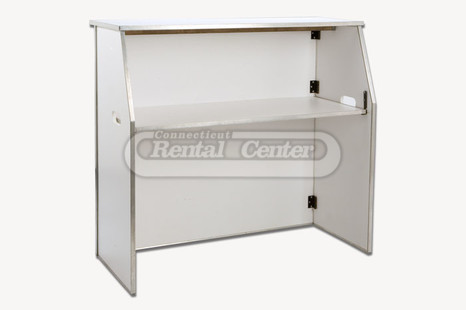 If you're looking for a Rental Bar for your next event, CT Rental Center offers a great selection of Portable Bar Rentals in CT. Whether your looking for a bar with or without skirting, Connecticut Rental Center can accomodate your needs.
This White Portable Bar consists of a 4' Long Table with a slide on bar riser. Serve your guests their beverage in style with a Portable Bar Rental from CT Rental Center.
If you need more information or are looking for other Bars rentals like this, contact Connecticut Rental Center or view our other Bars.