Revere Bowls
---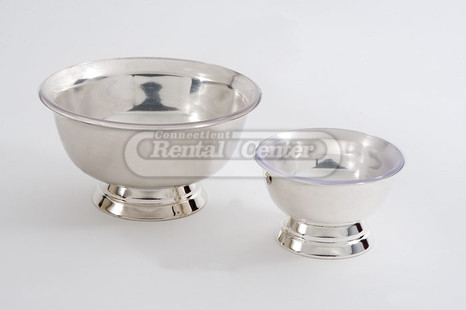 Perfect for serving, catering, special events, or food applications, our Silver Revere Bowls are a customer favorite. Our Revere Bowls are available in a variety of sizes; ranging from 4-12". For more information about Revere Bowl Rentals in CT, call today or simply contact us right through our website.
Revere Bowl Sizes:
Available in 4", 5", 6", 8", 10", and 12"
If you need more information or are looking for other Silver rentals like this, contact Connecticut Rental Center or view our other Silver.