Stainless Beverage Tub
---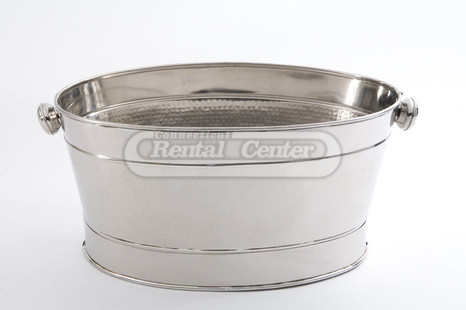 Displaying cold beverages in an old-fashioned, ice-filled stainless tub adds a wonderful charm to your event. There's no doubt that your guests are sure to love the stylish display of cans or bottles as they drop by to grab a quick drink. We offer a wide variety of beverage tubs available in different sizes and materials to meet your needs. For more information on beverage tub rentals in CT, Contact CT Rental Center Today.


Product Details:
13" x 20" x 9" Deep
Holds Bottles or Cans


If you need more information or are looking for other Buffet & Bar Service rentals like this, contact Connecticut Rental Center or view our other Buffet & Bar Service.