White Deluxe Arch
---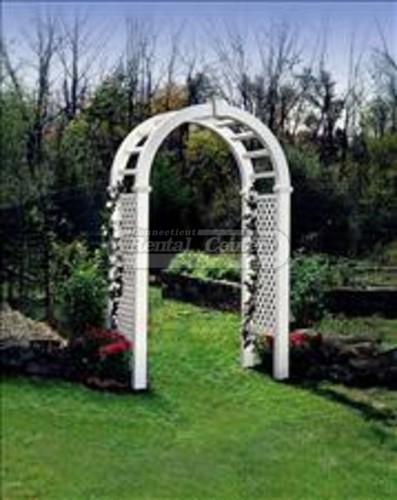 Arches add a classic yet elegant touch to your ceremony or reception. Our white deluxe arch can be used in many ways & by simply adding your personal touches it makes any background look absolutely beautiful. Our arches are available in different styles, colors, and materials are sure to be a beautiful addition to your special day. For more information about our wedding arch rentals in CT, Contact CT Rental Center Today.


Additional Information:
4' Deep, 5' Wide, 7.5' Tall
Comes in 3 sections, top, and 2 sides.
Need Pickup Truck to transport


If you need more information or are looking for other Wedding & Shower Accessories rentals like this, contact Connecticut Rental Center or view our other Wedding & Shower Accessories.